Is Bob Saget your Saviour?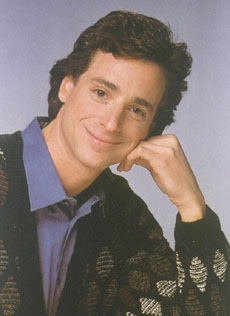 Earlier on we mentioned those gorgeous Olson twins. But as you all may know they were not the only ones to star in the HIT-series: Full House. Without the talented and magnificent Bob Saget Full House would never have been as popular as it turned out to be. To my humble opinion we can never thank sir Saget enough for that. But there are even people who take it a step further. Some even say that Saget is God! I myself am not sure about this one. But you can take a peek at the website
www.bobsagetisgod.com
and make your own decision. Honestly, I wouldn't be surprised if eventually his church would become a Full House!